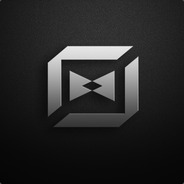 CODEX-SG (CODEX-SG)
CODEX Steam Gaming | Reviews | Curation | Giveaways
Steam Group Page
🌐 SOBRE | ABOUT




[PT-BR]


Bem-vindo ao CODEX-SG. Nosso propósito é analisar e recomendar jogos que amamos para a comunidade Brasileira e internacional, nos focando em jogos independentes de alta qualidade, porque alguns dos melhores jogos por aí foram feitos por times pequenos com o desejo de fazer grandioso.



[ENG]


Welcome to CODEX-SG. We intend to review and recommend games we love for the Brazilian and international community, focusing on high quality indie games, because some of the best games out there are made by small teams with the desire of making something great. That is what we're all about.
👍 CURADORIA | CURATION




[PT-BR]


Siga nossa curadoria para recomendações honestas.



[ENG]


Follow our curator for honest recommendations.
✉ CONTATO | CONTACT




[PT-BR]


Gostaria de ter seu jogo analisado ou promovido? Entre em contato:

[email protected]





[ENG]


Want to have your game reviewed or promoted? Get in touch:

[email protected]
Members