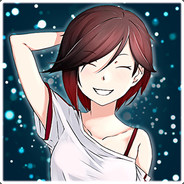 ᴀɴιᴍᴇ (ᴀɴιᴍᴇ)
ㅤㅤㅤㅤㅤ✩ㅤ ᴡᴇʟᴄᴏᴍᴇ ᴛᴏ ᴏᴜʀ ᴀɴɪᴍᴇ ɢʀᴏᴜᴘㅤ ✩
Steam Group Page
Welcome to our Anime community! For all types of anime fans, we hope you enjoy your stay!

We do a variety of activities and events such as promotions, chat room events, art galleries, news and game giveaways! Please take your time to read the group rules here and to add a suggestion to improve the group, click here!

We offer promotions for anything anime related; YouTube channels, games, websites or products, to encourage people to create and publish more anime related materials throughout the Steam community! If you're interested in getting your product promoted, please contact Elven or Yamamoto.
Our goal is to reach 70k members!
░░░░░░░░░░░░░░░░░░░░░░░░
60kㅤㅤㅤ ㅤㅤㅤ ㅤㅤㅤ ㅤㅤㅤ­ ­ ­ ­­­70k
The group is only this big today because of you guys Thanks

[smug.moe]

to everyone helping it grow! We appreciate all the support you guys give us to make the group better. You can help by inviting your friends!
Join Our Discord!
★
Discord Link
[discord.gg]
⇩ Links ⇩
🌀 Complete guide for Anime beginners
🎮 Steam curator (reviews for steam games)
Members