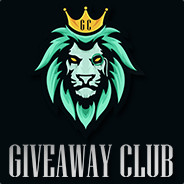 Giveaway Club ([ᴳc])
Welcome to Giveaway Club
Steam Group Page
GC is a Giveaway & Gaming group dedicated to giving away gamekeys to its members on a daily basis.
Rules:
➣ You have to be member of GC.
➣ No advertisements.
➣ Don´t post any racist or inappropriate comments.
As long as our Homepage is under development we will be giving away Game-Keys every day.
To stay up to date visit our announcement section.
Team
Members