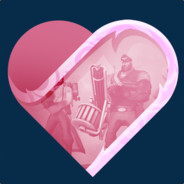 Heart.TF (HeartTF)
Heart.TF ♡ One Heart. One Community.
Steam Group Page
                            


Welcome to ♡ Heart.TF!

Heart.TF is TF2 gaming a community that were founded on the principal of fun and uniqueness. We strive to provide our players with a quality server that features customization and stability. So come try our servers out today!
                                          
                            


➣ General Information ♕

♡ Heart.TF Website

[heart.tf]


♡ Heart.TF Bans

[heart.tf]


♡ Heart.TF Discord

[discord.gg]


We're a community running a few team fortress 2 servers with out custom plugins, feel free to join us today!

♡ Your not typical gaming community!♡
                                          
                            


➣ Staff Group ♫

You can check all of our staff members here
                                         
♡.tf - Website
[heart.tf]
♡.tf - Bans
[heart.tf]
♡.tf - Discord
[discord.gg]
Members